Here You can see the pictures of Soviet Army marshals, generals, admirlas, officers, soldiers and cadets military uniforms:
If You want to EXCHANGE the LINKS with us please place our link on your page and e-mail or use our contact page
Tactical Russian uniforms, hats and boots - best prices and top quality from Tactical-Russia.com
WW2 helmets for sale and ww2 uniforms for sale
416th Rifle Regiment, 112th Rifle Division, RKKA - Soviet WWII Reenactors & Collectors

Ceto Militaria - Online Used Military Uniform Sales
SovietBoots.com - 100% leather footwear online store, WW2 boots, jack boots, riding boots, military combat boots, shoes
Monster Vintage.com Vintage Clothing At its Best
EMC Militaria : US WWII uniforms and equipment at the best prices on the internet
History Of The Wehrmacht - The main focus of Wehrmacht History is on all military vehicles planes, ships, and weapons from 1935 to 1945.
www.kospo.cz - Ruské oblecení a vybavení do prírody
eMilitary Manuals-Military Manual Collections - eMilitary Manuals has military manual collections, military publications, technical manuals, field manuals, gun and weapon manuals, survival books, war and world history books on CD's, downloads, and DVD's.
Black Cross Military Collectibles - Militaria For Sale, German WWII, Reproduction Military collectibles, Military Antiques, Militaria Antiques
Russian Traditions online store - Home of Russian traditional artworks Nesting Dolls, Lacquer Boxes, Icons, Toys, Stone Carvings, Samovars, Russian Fairy Tales, Fireplaces
Moscow Russia Insider's Guide - Your travel guide to Moscow written by Muscovite
Russian Language for Lovers - Your guide to learning the Russian language, with a specific focus on Russian language in romantic relationships.
www.armysuit.net - China military clothing, paintball clothing manufacturer supply best quality!
e-militaria.com - NSDAP | Army | Luftwaffe | RLB | Navy | SS | Police items for sale
WW1 and WW2 Military helmets, uniforms, guns, ordnance and medals
Army Surplus - www.goarmy.co.uk

Kitt Pongo
&
The Hogman


www.thehogman.co.uk

RDDUSA - Military clothing and military surplus products -
Power Selling Mom
eBay Education Specialist
Here you will find a large inventory of Genuine Top Quality Military Surplus. We carry a huge variety of new, used, and reconditioned Tents, Army clothing and Military field gear.
TheMilitaryMegaStore - Military Clothing & Tactical Gear - Here you will find a large inventory of Genuine Top Quality Military Clothing & Tactical Gear. We carry a huge variety of new Army clothing, knives, Tactical and Military field gear.
Army Surplus Clothing & Cadet Clothing in Nottinghamshire
RUSSIAN & SOVIET MILITARY ITEMS BADGES, PATCHES T SHIRTS,USHANKA HATS,BERETS, WATCHES & SOVIET ERA COLLECTABLES.
Ex-Mil Recruitment ex military forces army navy airforce resettlement marine jobs iraq
Israel Military Surplus - Israeli Army Surplus (IDF) Store
Coleman's Military Surplus your one stop for military surplus, survival gear, hunting & camping gear.
Military Apparel & Headwear
Baseball Caps and Military T-Shirts, Cooling Products, Jersey Tops and Pants, Hoodies Tops and Sweatpants, Messenger Bags,
Tactical Bags, Squadron patches, Square Bandanas, Skullcaps and Do Rags, Magnets, Blankets, Towels
East West Trading Group, Interesting Military Kit and Camo
Cultman Collectables Dealers in militaria, medals, badges and police memorabilia.
World War 2 Weapons, Facts, Timeline, Photos, Battles, Maps, Stories, Info
Worldwide military schools and colleges directory
Visit Executive Gun Runners for top brand firearms at surprisingly low prices
Soviet and Russian fur cossack hats
Military Regimental Badges for T Shirts Caps Fleeces, vests, corporate shirts
www.lugerlp08.com: web site focused on the Artillery Luger and Mauser Parabellum by Mauro Baudino
FOR-RUSSIA.com - Soviet Union Flag, Symbol For Soviet Union, Zorki and Ukraine
Military Steel Helmets and Decals
WORLD WAR TWO RATION TECHNOLOGIES
Soviet Air Forces in the IIWW (VVS RKKA) - The best site in Spanish about Soviet Air Forces in the IIWW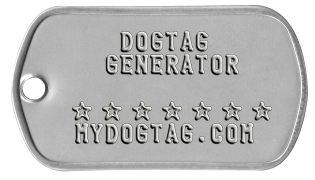 The Union of Soviet Socialist Republics (abbreviated USSR or CCCP), also called the Soviet Union, was a constitutionally socialist state that existed in Eurasia from 1922 to 1991. Emerging from the Russian Empire following the Russian Revolution of 1917 and the Russian Civil War of 1918–1921, the USSR was a union of several Soviet republics, but the synecdoche Russia—after its largest and dominant constituent state—continued to be commonly used throughout the state's existence. The geographic boundaries of the USSR varied with time, but after the last major territorial annexations of the Baltic states, eastern Poland, Bessarabia, and certain other territories during World War II, from 1945 until dissolution the boundaries approximately corresponded to those of late Imperial Russia, with the notable exclusions of Poland, most of Finland, and Alaska. The Soviet Union became the primary model for future Communist states during the Cold War; the government and the political organization of the country were defined by the only political party, the Communist Party of the Soviet Union. From 1945 until its dissolution in 1991—a period known as the Cold War—the Soviet Union and the United States of America were the two world superpowers that dominated the global agenda of economic policy, foreign affairs, military operations, cultural exchange, scientific advancements including the pioneering of space exploration, and sports (including the Olympic Games and various world championships). Here You can see the MAP (dated January 1990). Initially established as a union of four Soviet Socialist Republics, the USSR grew to contain 15 constituent or "union republics" by 1956: Armenian SSR, Azerbaijan SSR, Byelorussian SSR, Estonian SSR, Georgian SSR, Kazakh SSR, Kyrgyz SSR, Latvian SSR, Lithuanian SSR, Moldavian SSR, Russian SFSR, Tajik SSR, Turkmen SSR, Ukrainian SSR, and Uzbek SSR. (From annexation of Estonian SSR on August 6, 1940 up to reorganisation of Karelo-Finnish SSR into Karelian ASSR on July 16, 1956, the count of "union republics" was 16). Soviet Army was considered to be the most powerful in the world and military items made in USSR were the most reliable and protective.